het hem
artist in residence
---
Wat:
Ontwikkeling en realisatie
Categorie:
Interieur architectuur
woning
Opdrachtgever:
And Beyond Studios
Locatie:
Zaandam, Nederland
Fotografie:
Luuk Smits
Styling:
Eva Reuvers
︎︎︎

Het Hem offers a residence for artists working on their current exhibition.

This light space on the first floor oversees the exhibition within the industrial building.

The minimalist interior leaves space for the artist to create their own environment whilst providing all the basics.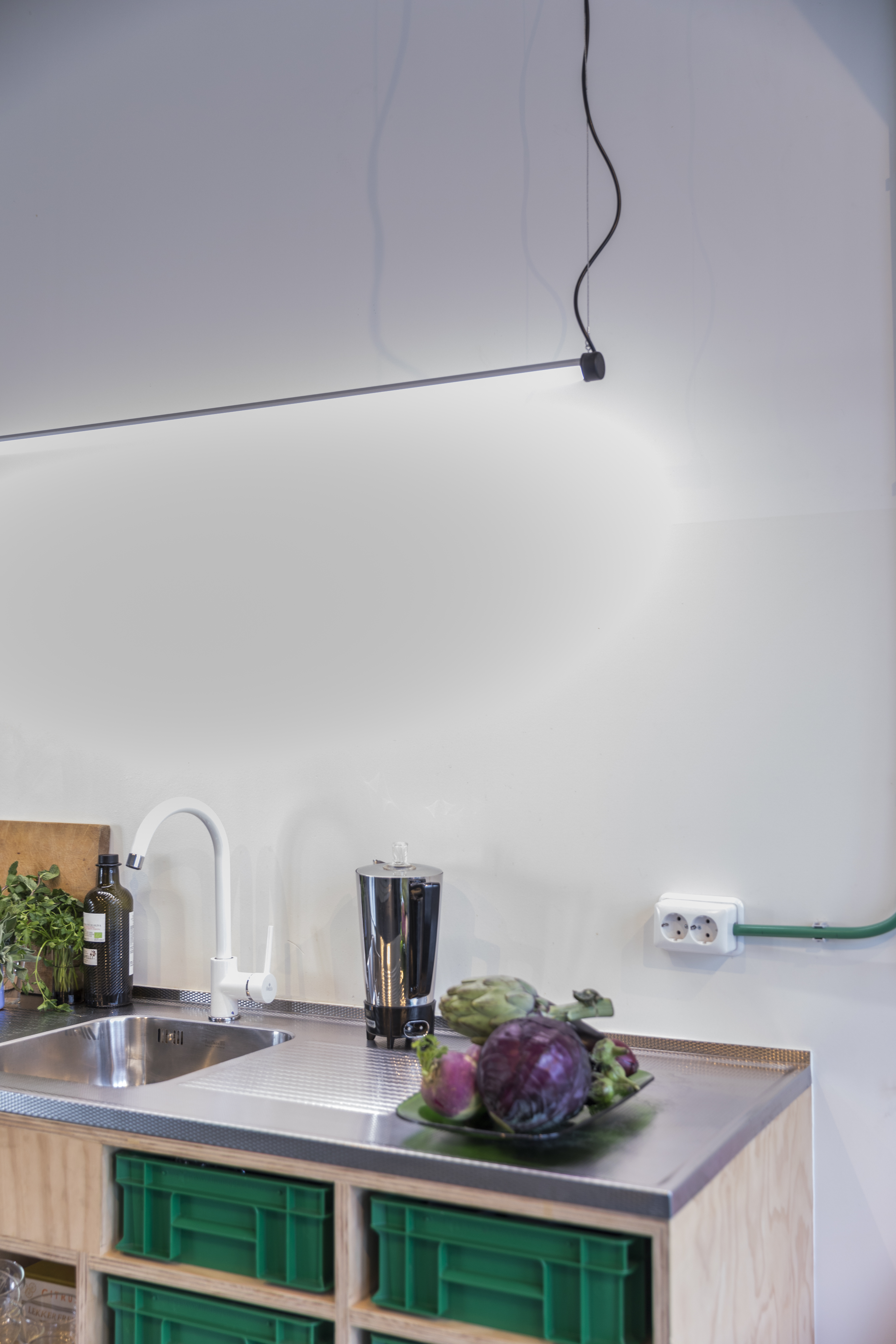 Custom made furniture such as the kitchen, bookcase and bed, are made out of light plywood. The table is made of the same green plywood used in the Living Room of Het Hem.

An intertwined network of green tubes link the different parts of the interior and their lighting together.
A separate bedroom in the back provides a warm contrast with the light space in the front.
Materials:
Coloured and
Radiata pine plywood
Custom green coated tubes, plastic colored crates and vinyl flooring